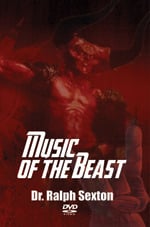 Throughout the ages, the Devil has used whatever tool he can to destroy lives. One of his most powerful tools is music. In order to change the
future, the generation today must be changed.
Music is the devil's secret weapon. With its themes of rebellion, drugs, and sex outside of marriage, music is changing the views of an entire generation. Will your music cause you to worship God or the
devil?