$

8.00
The Message of the Beast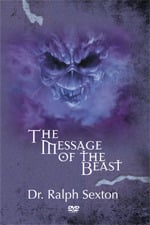 The Devil wants the souls of you, your children, and your grandchildren.
He does not care how good you are! He is a deceiver and he does not play fair!
John 10:10 states, "The thief cometh not, but for to steal, and to kill, and to destroy:"
For decades, the adversary of your soul, Satan, has been lying to your children and grandchildren preparing them for the Last Days. His goal is to steal your soul and destroy your life!